Sheikh Abu Rumaysah Refi Shafi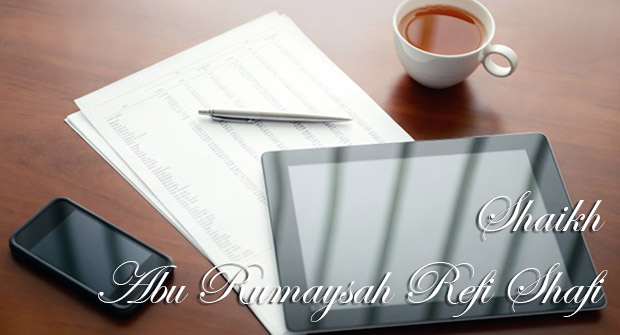 lecturer for MRDF, published translator, chairman of WISE.
Abu Rumaysah Refi Shafi was born and brought up in High Wycombe. He currently studies with Shaykh Haitham Al-Haddad and, previously, Shaykh Abu AbdiRahman Al-Libee. He graduated from Imperial College from the faculty of Electronic Engineering. He currently works as a Software Engineer and is the chairman of WISE (Wycombe Islamic Society). He is very active in his local community, especially with his Masjid and working with youth. He has translated a number of books such as 'The Criterion between the Friends of Allah and the Friends of Shaytan,' and 'Relief from Distress (the Dua of Yunus 'alayhī al-Salām),' both by Ibn Taymiyyah as well as many others. He has also written an explanation of Surah al-Fatihah called 'The Spiritual Cure.' He currently gives weekly circles in High Wycombe on a variety of topics covering aqidah, fiqh, hadith, tafsir and Arabic Language. He is also a Lecturer for MRDF.