The hacked 'Xinjiang Police Files' expose the draconian measures Chinese authorities have taken to detain millions of Uyghurs in East Turkestan.
Earlier this year, the BBC received the 'Xinjiang Police Files'. Having investigated and authenticated them for months, they now provide significant new insights into the internment of Uyghurs and other Turkic minorities in the region. A huge cache of data hacked from police computer servers in East Turkestan (referred to by the Chinese as "Xinjiang", "new colony") includes thousands of photographs from China's highly secretive system of mass incarceration in East Turkestan, as well as a 'shoot-to-kill policy'.
The publication coincides with the arrival in China of the UN Human Rights Commissioner, Michelle Bachelet, for a controversial visit to Xinjiang, with critics concerned that her itinerary would be closely controlled by the government.
Chinese authorities claim to use 're-education camps' and 'prisons' for the mass detention of Uyghurs, but they are two separate though related systems. The cache reveals details which seriously undermine official narratives and the widespread use of terrorism charges, under which many thousands more have been swept into formal prisons.
These documents include clear proof that China has a policy to target virtually all expressions of Uyghur identity, culture, and Islam – and that this policy extends to the country's leader Xi Jinping. This also coincides with a leaked speech by a Chinese official who claimed in relation to Uyghurs:
Despite mounting evidence, claims of coercion have been consistently denied by China's most senior officials.
One woman's photo highlights the widespread use of "guilt by association". Documents describe her son as having "strong religious leanings" because he doesn't drink alcohol or smoke.
As a result, he was jailed for 10 years on terrorism charges. His mother who is 60 years of age is among the thousands detained and placed under suspicion because of the "crimes" of their families.
Other reasons stated for detaining Uyghurs include 'travelling to Muslim majority countries', 'studying an Islamic scripture with his grandmother over 10 years ago', or downloading 'encrypted apps'.
It was reported that individuals would receive a sentence of 10 years for 'not using their devises enough' and 'phone has run out of credit', which was deemed as a threat to evade the digital state surveillance.
The documents reveal the youngest detainee to be a 15-year-old girl and the eldest a 73-year-old woman. These are just some of the draconian laws implemented by the Chinese Communist state to supress and detain Uyghurs.
Those who are not detained in prisons or camps face an invasive level of surveillance in their own homes. Moreover, the document reveals a significant number of parents being detained, leaving children in the hands of state-run boarding schools where they are indoctrinated in Han nationalist ideology.
What are the Xinjiang Police Files?
The massive leak includes a cache of tens of thousands of images and documents which have been obtained by a consortium of international journalists, of which the BBC is a member. They include classified speeches by senior officials; internal police manuals and personnel information; the internment details for more than 20,000 Uyghurs; and photographs from highly sensitive locations.
The BBC report claims the files were downloaded and decrypted from police servers in Xinjiang by the source, after which they were passed to Dr Adrian Zenz, an 'American scholar who is affiliated with the Victims of Communism Memorial Foundation', and who has previously been sanctioned by Beijing for his influential work on the region. None  of the hacked documents  go beyond 2018, possibly due to a directive issued in early 2019 tightening Xinjiang's encryption standards.
Dr Zenz describes the material as "unredacted". "It's raw, it's unmitigated, it's diverse. We have everything," he told the BBC.
This report undoubtedly presents significant evidence further exposing the Chinese Communist Party (CCP) for their draconian laws and mounting human rights violations. Moreover, it confirms the International People's Tribunal's declaration that a cultural genocide is taking place in East Turkestan at the hands of the Chinese state.
Leading Uyghur political refugee and rights campaigner, Abdul Hakim Idris commented on the leaked documents:
We are heart-broken, we are appalled, but not surprised. What the world has witnessed today with these unprecedented brutalities is something we have been saying for years. Now, we speak to the conscience of the world and the humanity of our Muslim leaders.

Firstly, they need to resoundingly denounce Beijing's direct involvement in the genocide, war on Islam, and how closely Xi Jinping and his regime has directly controlled the whole mechanism of the camps, where people are detained simply for having a beard, wearing hijab, or praying salat. Many imams were among those revealed to be in the camps.

Secondly, strong sanctions must be implemented against the highest levels of officials within the CCP, together with further ramifications in international relations including divesting and boycotting from China as a whole.

Abdulhakim Idris, Center for Uyghur Studies
The international community must come together to stand in solidarity with the millions of Uyghurs unlawfully detained and demand that the CCP stop their Genocide against Uyghurs and other ethnic minority Muslims in the region now.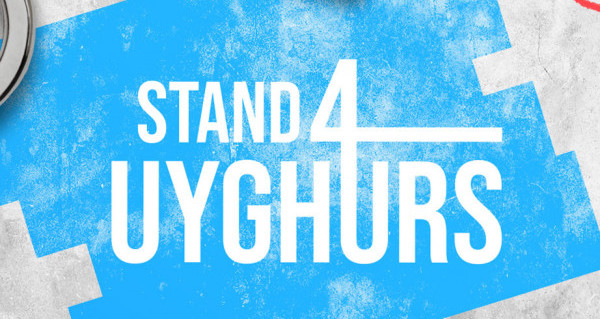 ---
Source: Islam21c
Notes:
https://www.bbc.co.uk/news/extra/85qihtvw6e/the-faces-from-chinas-uyghur-detention-camps
https://uyghurtribunal.com/wp-content/uploads/2021/12/UT-judgment-version-for-approval-by-GN-07.25-2.pdf