Home
/
Tag Archives: WHISPERS
"Indeed, Satan is an enemy to you; so take him as an enemy."
Read More »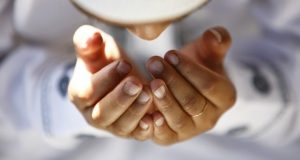 The remembrance of Allāh is Sakeena (tranquillity). Allāh said: أَلَا بِذِكْرِ اللَّهِ تَطْمَئِنُّ الْقُلُوبُ "Unquestionably, by the remembrance of Allāh hearts find rest."[1] The remembrance of Allah is a chief way in easing all difficulties. Allāh said, speaking about Prophet ...
Read More »
Insinuating Thoughts from Shaytaan (Wasāwis): Its Roots, Causes, Effects and Effective Remedies Definition Insinuating thoughts (waswasa in Arabic – the plural being wasāwis) from the Devil (Shaytān) is an illness many people, including Muslims, suffer from. These insinuating thoughts can ...
Read More »