Part I
Our government has been particularly vocal about preserving "British values" – to the point of coercion. It has made it an engrained part of public institutions effectively converting civil servants, educators and doctors into public spies. Moreover, the Casey Review, which seems to still be on the cards for implementation, has made belief in these values a condition for integration.  If you do not believe in "British values" then you are simply not integrated and, apparently, automatically vulnerable to extremism and terrorism. It is a quintessentially colonialist and nauseatingly despotic proposition but one that has been communicated firmly to Muslims, implicitly characterising them as a "fifth column" threat to Britain; a Trojan Horse no less. It is a public perception that has been carefully carved by groups and individuals associated with the pro-Israel lobby and neoconservatives.
It is these proponents of political ideologies which have propagated myths that undermine Britain's democracy.
---
---
Reactions
Former US National Security Advisor, Michael Flynn, who has declared Islām to be inherently violent and requiring a "complete reformation",[1] resigned after having lied to the vice president about discussing US sanctions with the Russians. His actions were not only illegal but potentially treasonous. The issue has become the subject of national ridicule with calls being made for Flynn to be charged with treason.[2][3] It is a fitting response to a controversial, Islamophobic, warmongering General suffering from unhealthy levels of hypocrisy.The reaction of the American public, media pundits and the commentariat is to be contrasted with the response to democracy-shaking scandals in Britain involving more neocons.
Last month, Al-Jazeera released its eye-opening documentary which highlighted Israel's interference with Britain's democracy.[4] The Israeli government was revealed to be covertly influencing Britain's political landscape through its embassy via two main lobby groups: Conservative Friends of Israel (CFI) and Labour Friends of Israel (LFI). The following democracy-undermining events, described as "black operations", were exposed:[5]
– The Israeli "senior political officer" at the Israeli embassy, employee of the Israeli ministry of foreign affairs and former Israeli Navy Captain, Shai Masot, asked Maria Strizzolo, who was then chief of staff to MP Robert Halfon, whether she would be willing to "take down" MPs including the deputy foreign secretary Alan Duncan who has been critical of Israel's apartheid policies.[6][7]
– Strizzolo's strategy to keep Israel at the top of the UK foreign policy agenda included planting questions in Parliament through a small group of MPs.
– He set up a number of purportedly "grassroots" and "independent" pro-Israel organisations.  This also included a group, City Friends of Israel, which was formed with involvement from the powerful American Israel lobby group AIPAC.[8][9]
– Masot confirmed there was a £1million pound pot authorised by the Israeli government to effectively undermine Jeremy Corbyn.[10]
– A former minister stated that the CFI and LFI worked with, and even for, the Israeli embassy to "thwart UK government policy and the actions of ministers who try to defend Palestinian rights." This was confirmed through LFI officer Michael Rubin.[11][12]
– The student society, Union of Jewish Students, which received money from the Israeli embassy attempted to influence the NUS presidency election and even oust current NUS President Malia Bouattia following her victory.[13]
---
Click to sign petition: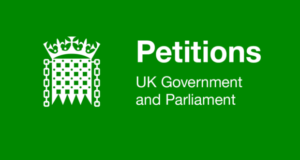 Inquiry into Israel influencing British political democracy.
---
Around the time the shocking documentary was aired, Yvonne Ridley published an article demonstrating the bullying tactics employed by the Israeli lobby in response to the British government's support for the Security Council Resolution 2334, which condemned Israel's illegal settlements. The email from a major lobby group to chair of CFI, Eric Pickles, and longer-term CFI director, Stuart Polak, ordered that Theresa May and Boris Johnson should be "made to understand that Jewish support for the Conservative Party at the next General Election is at risk."[14]
These revelations should have triggered both a public outcry and an inquiry into these actions which drastically undermine Britain's democracy. No doubt, were the perpetrators Muslims, new discriminatory, anti-Islam policies and practices would have been introduced to inhibit "entryism", with an inquisitional criterion formed targeting an entire community to determine the subversive threat. Instead, the government's response has been "No expulsions. No diplomatic row. No threat of sanctions. Matter closed. Business as usual."[15]
This is most certainly not a closed case. The case has just been opened and the questions are innumerable.
The scandal places the neoconservative propaganda regarding the "Muslim Trojan Horse" completely on its head.  Why is there an establishment cover-up of blatant foreign interference with Britain's democracy? Where are the defenders of democracy so domineering in their threats to institute counter-extremism and counter-entryism laws and policies which curtail the rights of Muslims and interfere with their faith?
Where are the discussions which frame Israeli action in the context of a national security threat, which invariably lead to a blame on ideology and calls for assimilatory integration of minorities?  In a recent interview with Douglas Murray, in which he whitewashes Geert Wilders' disturbing authoritarianism,[16] Murray forcefully questions the loyalty of Dutch Muslims:
"The Turkish consulate was found getting in touch with Turkish Dutch people to make official complaints, you see, are these people really Dutch? They are behaving at the behest of the Turkish government which has given out orders?"
Following Murray's line of thinking, are the Israeli-British dual citizenship holders really British? Are the MPs taking backhanders while propounding Israeli propaganda traitors? Why are these agents for Israel not properly integrated? Does it have something to do with the Zionist ideology or Judaism perhaps? Would the plethora of neocons so concerned about Muslim "concentrations" and traditional beliefs and practices prescribe authoritarian "integration" measures which would indirectly discriminate Jews?
And who, indeed, is a threat to Britain and her values? Is it the refugee whose homeland has been torn as a result of war? Is it Muslims who are required to change their beliefs before entering the political establishment against the threat of being accused of Islamist entryism? Or is it those operating as agents for Israel, directly interfering with Britain's democracy with wads of cash in one hand and intimidation tactics in the other, roaming the corridors of power? The answer, as they say, is the elephant in the room.
Retired CIA veteran Robert Grenier rightly said,
"If there is shame here […] it lies with those who would passively allow their democratic institutions to be suborned to the benefit of a foreign power."[17]
The public response needs to become apparent to the MPs in Parliament. The sooner concerned people begin to hold this threat to account the better it is for all.
[donationbanner]
---
Source: www.islam21c.com
Notes:
[1] https://www.islam21c.com/politics/war-on-terror-2-0-openly-a-global-war-on-islam/
[2] https://www.theguardian.com/tv-and-radio/2017/feb/15/late-night-tv-recap-michael-flynn
[3] https://www.bustle.com/p/could-michael-flynn-be-charged-criminal-charges-are-possible-under-the-logan-act-38091
[4] http://www.aljazeera.com/investigations/thelobby/
[5] http://www.middleeasteye.net/columns/israeli-black-ops-against-foreign-governments-can-only-backfire-485910914
[6] http://www.middleeasteye.net/columns/israeli-black-ops-against-foreign-governments-can-only-backfire-485910914
[7] http://www.middleeasteye.net/news/duncans-stand-against-settlements-makes-him-israeli-target-456218323
[8] https://www.theguardian.com/world/2017/jan/08/israeli-diplomat-shai-masot-plotted-against-mps-set-up-political-groups-labour
[9] http://www.middleeasteye.net/news/aipac-israel-lobby-uk-891862952
[10] http://www.thecanary.co/2017/01/09/breaking-israel-put-1m-bounty-labour-insiders-undermine-corbyn-video/
[11] https://www.theguardian.com/world/2017/jan/08/israeli-diplomat-shai-masot-plotted-against-mps-set-up-political-groups-labour
[12] https://electronicintifada.net/blogs/asa-winstanley/labour-friends-israel-israeli-embassy-front
[13] http://www.aljazeera.com/news/2017/01/exclusive-israel-lobby-infiltrates-uk-student-movement-170110140117749.html
[14] https://www.middleeastmonitor.com/20170112-zionists-threaten-british-government-over-illegal-settlement-vote-at-the-un/
[15] http://www.middleeasteye.net/columns/if-russia-had-plotted-take-down-british-minister-all-hell-would-have-broken-loose-1311627112
[16] https://www.youtube.com/watch?v=gvASnxM0BSw (7:30)
[17] http://www.aljazeera.com/indepth/opinion/2017/01/israel-lobby-insidious-threats-feared-170111154847051.html