I'm going to show you some footage of the Charlie Hebdo shootings which has been restricted or taken down from a number of websites. As you will see it contains no blood, gore or graphic violence. It does however punch a major hole in the official story.
You can draw your own conclusions.
The following clip was played on France 24. You'll notice in the middle that a section is edited out.
Let's look at the clip that was edited out.
Continue reading at Storm Clouds Gathering here
---
Read today's post: In response to last night's shocking BBC Panorama by Dr Salman Butt
Reactions to Charlie Hebdo
The Charlie Hebdo shootings have provoked a storm of sensationalist reactions from opportunists across the spectrum. At Islam21c we have been working hard to sift through the rhetoric and find reasoned analysis from all quarters – links are available below to read. Don't forget to like, comment and share! To keep up with the latest articles on Islam21c.com subscribe to our mailing list here
We also direct your attention to the seminal report written by Prof. Arun Kundnani since empirically-refuted connections are being made left, right and centre, between these shootings and the shooters' incidental ideology – read the ground-breaking report that shows that Extremism does NOT cause terrorism: A Decade Lost; Rethinking Radicalisation and Extremism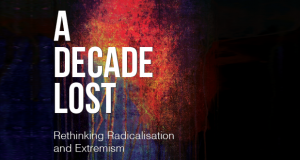 Also read:
Visit our dedicated page to #CharlieHebdo with all our hand-picked content here
[donationbanner]
---