What do you say when you have nothing to say?
That is the dilemma suddenly thrust on political leaders and editorialists in France since three masked gunmen entered the offices of the satirical weekly Charlie Hebdo and massacred a dozen people.
The assassins got away.  But not for long. The men were well-armed killers.  Charlie Hebdo regularly received death threats since publishing derisive cartoons of the Prophet Mohammed several years ago.  But the controversy seemed to be largely forgotten, the weekly's circulation had declined (like the press in general) and police protection had been relaxed. The two policemen still on guard were easily shot by the gunmen before they entered the offices in the midst of an editorial meeting.  Rarely were so many cartoonists and writers present at once.  Twelve people were slaughtered with automatic weapons, and eleven others wounded, some critically.
In addition to the cartoonist known as Charb (Stéphane Charbonnier, age 47) who was current editor in chief of the magazine, the victims included the two best-known cartoonists in France: Cabu (Jean Cabut, age 76), Georges Wolinski (80 years old).  A couple of generations have grown up with Cabu and Wolinski, gentle mirrors of the sentiments of the French left.
---
---
Continue reading on Counter Punch here
Reactions to Charlie Hebdo
The Charlie Hebdo shootings have provoked a storm of sensationalist reactions from opportunists across the spectrum. At Islam21c we have been working hard to sift through the rhetoric and find reasoned analysis from all quarters – links are available below to read. Don't forget to like, comment and share! To keep up with the latest articles on Islam21c.com subscribe to our mailing list here
We also direct your attention to the seminal report written by Prof. Arun Kundnani since empirically-refuted connections are being made left, right and centre, between these shootings and the shooters' incidental ideology – read the ground-breaking report that shows that Extremism does NOT cause terrorism: A Decade Lost; Rethinking Radicalisation and Extremism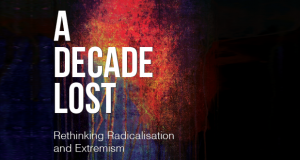 ---
---
Also read:
Visit our dedicated page to #CharlieHebdo with all our hand-picked content here
The views expressed on Islam21c and its connected channels do not necessarily represent the views of the organisation.