The Charlie Hebdo killers want to provoke anti-Islam sentiment among the public, just as Anders Breivik did. But France must resist.
Three and a half years ago, the far-right Norwegian terrorist Anders Breivik bombed Oslo, and then gunned down dozens of young people on the island of Utøya. His rationalisation for the atrocity was to stop the "Islamisation" of Norway: that the Norwegian left had opened the country's doors to Muslims and diluted its Christian heritage. But Norway's response was not retribution, revenge, clampdowns. "Our response is more democracy, more openness, and more humanity," declared the prime minister Jens Stoltenberg. When Breivik was put on trial, Norway played it by the book. The backlash he surely craved never came.
Continue Reading on The Guardian here
Reactions to Charlie Hebdo
The Charlie Hebdo shootings have provoked a storm of sensationalist reactions from opportunists across the spectrum. At Islam21c we have been working hard to sift through the rhetoric and find reasoned analysis from all quarters – links are available below to read. Don't forget to like, comment and share! To keep up with the latest articles on Islam21c.com subscribe to our mailing list here
---
---
We also direct your attention to the seminal report written by Prof. Arun Kundnani since empirically-refuted connections are being made left, right and centre, between these shootings and the shooters' incidental ideology – read the ground-breaking report that shows that Extremism does NOT cause terrorism: A Decade Lost; Rethinking Radicalisation and Extremism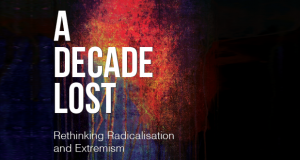 Also read:
Visit our dedicated page to #CharlieHebdo with all our hand-picked content here
The views expressed on Islam21c and its connected channels do not necessarily represent the views of the organisation.