Scroll down to see a timeline of some examples of the media and/or state propaganda last year and Islam21c's attempt at setting the record straight
"The mass media serve as a system for communicating messages and symbols to the general populace. It is their function to amuse, entertain, and inform, and to inculcate individuals with the values, beliefs, and codes of behavior that will integrate them into the institutional structures of the larger society. In a world of concentrated wealth and major conflicts of class interest, to fulfil this role requires systematic propaganda."[1]

—Noam Chomsky
Among the many blessings that Islam21c is thankful to Allah for, is that it is in the eyes of many a platform for setting the record straight when it comes to scandals concerning prominent Muslims or Islam in the media. The last year in particular has seen a slew of malicious attacks—both coordinated and apparently spontaneous—by some hell-bent on demonising prominent Muslims or grassroots Muslim organising.
Orchestrated attacks
In one fateful weekend alone in January there were over 20 attacks against a number of mainstream Muslim scholars, personalities and organisations. This was a clearly orchestrated attack across several right wing newspapers, which Z A Rahman used to remind us of the ancient propaganda of the Quraysh.[2] It turned out that the coordinated attack was a poor attempt to make something out of the Daily Mail's four-month investigation into "extremism in Britain," a witch-hunt trying to stem the tidal wave of opposition to the government's now toxic counter "extremism" policy, PREVENT, which Ahmed Ali wrote a detailed breakdown of.[3]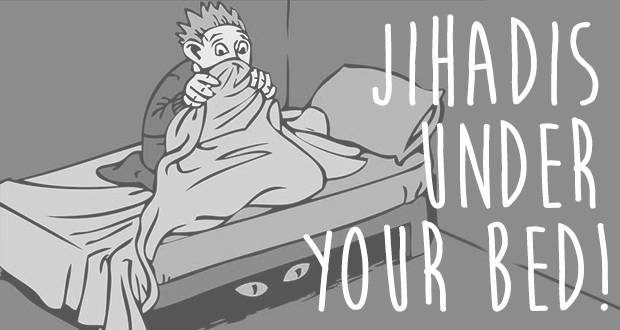 Response to Ch 4's "Jihadis Next Door"
Later on that month Channel 4 appeared to try to revive the then-dying (now dead) conveyor belt theory connecting 'extreme' beliefs to "terrorism", in a sensationalist "documentary" Jihadis Next Door. The morning after it was aired Dr Salman Butt summarised why this theory—and the propaganda and policy that flowed from it—was not only empirically flawed but counterproductive.[4] He even posted the controversial question:
Is radicalisation even real?

Are Muslims more than proportionately represented when it comes to political violence? Are there swathes of Muslims running off and joining ISIS? Or have we internalised the same few cherry-picked examples periodically plastered over the front pages of tabloids to support a racist stereotype? I would go so far as to say that we are underrepresented when it comes to our fair share of psychopaths and sociopaths that are prone to such extreme anti-social behaviour.

Psychologists estimate that 1% of the general population is clinically a psychopath,[5] whilst around 4% are sociopaths.[6] If there are three million Muslims in the UK that means we would expect—if we were represented proportionately—120,000 Muslims in the UK to be "completely lacking in conscience and in feelings for others," who "selfishly take what they want and do as they please, violating social norms and expectations without the slightest sense of guilt or regret",[7] according to Professor Robert Hare from the University of British Columbia, a leading expert on sociopaths and psychopaths.[8]

We do not know the number of British Muslims that have gone off to fight for ISIS as this remains a convenient secret held by the state. First we were told tens of thousands of foreign fighters joined ISIS, then the official number became 3000, then 1500, and currently the number stands at 700 who have gone to Syria (note, not necessarily joining ISIS). Whatever the number—and though even one person would be too many—we really must question whether we are giving it the statistical significance it deserves, and whether we should allow any sane, moral adult to get away with spinning it into some kind of underground conspiracy of Muslims being institutionally radicalised en masse.
Are non-Muslims being radicalised?
Shaikh Dr Haitham al-Haddad then posed a similarly thought-provoking question, "Are non-Muslims being radicalised?" looking at responses to Tajikistan taking headscarves off of 1,700 women and shaving 13,000 men's beards, and the positive attention this story received in western media outlets.[9] Media propaganda in the UK was also challenged when Abdullah Thomson revealed some inconvenient statistics about sexual grooming in Rotherham, painting a very different picture to the panic and hysteria-mongers that tried to spin it as a "Asian" or "Muslim" phenomenon.[10]
Rotherham Grooming: Inconvenient Facts EXPOSED
Over the last year our brothers and sisters from the Deobandi tradition were also subjected to an unprecedented onslaught of both government and media propaganda and misrepresentation of their beliefs and practises. Mukhtar Master spearheaded series of articles debunking the stereotypes and misinformation presented against "Deobandi Islam".[11] This coincided with Trevor Phillips' infamous documentary and survey into "What British Muslims really think", which Islam21c's Editor, Ayshah Syed, subjected to a linguistic and cinematic analysis revealing its "propaganda genius".[12]
Demonising Prominent Muslims
Among the prominent Muslims that were subjected to attempted demonisation last year was Ustadh Ali Hammuda, on whom the Daily did a horrendous hatchet job on. We were honoured to host his official public response, "No, Daily Mail, you CAN'T have sex slaves,"[13] where he highlighted the utter nonsense and audacity of demonising a Muslim speaker for essentially reading from Imam al-Nawawi's ubiquitous forty hadith compilation!
Additionally a prominent Hindu scholar from India also revealed some of the nuance and politics of the demonisation of Dr Zakir Naik last year, as part of a broader Islamophobic campaign there to stem the immense amount of truth being disseminated by his organisation all over the world.[14]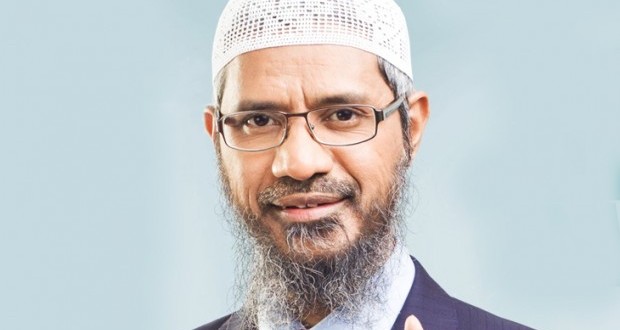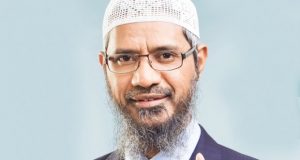 The politics of demonising Dr Zakir Naik
Another prominent Muslim who was smeared last year was Shaikh Sulaiman Gani who was smeared by the Prime Minister David Cameron himself![15] As part of Zac Goldsmith's abhorrent campaign for London Mayor, Cameron accused Sh Gani of supporting "Islamic State." We then published a joint statement by Imams defending him and calling for David Cameron to apologise,[16] which—by the Grace of Allah and a coherent community effort—led to an apology being issued in Parliament by Cameron, who said what he meant was that Sh Gani supported "an" Islamic state. Journalist Dilly Hussain then asked, Is David Cameron OK with "an" Islamic State then?[17]
As el-Hajj Malik el-Shabazz rahimahullah (formerly known as Malcolm X) once remarked about the media,
"They have the power to make the innocent guilty and to make the guilty innocent, and that's power. Because they control the minds of the masses."
If the last few years have shown us anything, it is that the traditional model of the western media as in the service of oppressive power, is undergoing unprecedented change due to advances in the internet and communications technology. Although these do not come without their own problems, all of us are both honoured and expected to play our respective parts in the promotion of the truth and facts going into the future. As long as there are those who provoke fear and paranoia regarding orthodox Islam and Muslims, in order to keep society in a state of disempowerment and distraction, there will—God willing—always be people to provide a counter voice to empower those willing to listen and learn.
Scroll down to see a timeline of some examples of the media and/or state propaganda last year and Islam21c's attempt at setting the record straight
[cool-content-timeline post-type="post" post-category="" tags="media2016″ taxonomy="tags" layout="default" designs="default" skin="default" show-posts="50″ order="ASC" icons="NO" animations="none" items=""]
[donationbanner]
---
Source: www.islam21c.com
Notes:
[1] Manufacturing Consent: The Political Economy of the Mass Media (1988), by Edward S. Herman and Noam Chomsky.
[2] https://www.islam21c.com/islamic-thought/the-right-wing-press-heirs-to-the-journalism-of-ancient-quraish/
[3] https://www.islam21c.com/politics/daily-mail-propoganda-smokescreen-mirrors/
[4] https://www.islam21c.com/politics/response-to-ch-4s-jihadis-next-door/
[5] http://www.livescience.com/7859-psychopath-answers-remain-elusive.html
[6] http://www.bbc.co.uk/blogs/thereporters/markeaston/2008/11/spotting_a_sociopath.html
[7] Ibid.,
[9] https://www.islam21c.com/politics/sh-haitham-non-muslims-are-being-radicalised/
[10] https://www.islam21c.com/politics/europe/uk/rotherham-grooming-inconvenient-facts-exposed/
[11] https://www.islam21c.com/politics/the-slander-of-deobandi-islam/
https://www.islam21c.com/politics/my-response-to-bbc-vs-the-deobandis/
https://www.islam21c.com/politics/bbc-vs-the-deobandis-round-2/
[12] https://www.islam21c.com/politics/the-propaganda-genius-of-what-british-muslims-really-think/
[13] https://www.islam21c.com/islamic-law/no-daily-mail-you-cant-have-sex-slaves-ali-hammudas-response/
[14] https://www.islam21c.com/politics/the-politics-of-demonising-dr-zakir-naik/
[15] https://www.islam21c.com/politics/david-cameron-caught-smearing-sh-suliman-gani/
[16] https://www.islam21c.com/politics/muslim-leaders-statement-defending-sh-suliman-gani/
[17] https://www.islam21c.com/politics/is-david-cameron-ok-with-an-islamic-state-then/
[cool-content-timeline post-type="post" post-category="" tags="media2016″ taxonomy="tags" layout="default" designs="default" skin="default" show-posts="50″ order="ASC" icons="NO" animations="none" items=""]